Crocs Headlights
REVOLUTIONIZE THE WAY YOU WALK AT NIGHT!
The world's first and only mini headlights for crocs. These compact and convenient lights can be easily attached to your Crocs shoes, allowing you to see and be seen at night.
Why People Love Our Product?
Light up your Road and walk Safely
Wearing lights on your shoes can make you more visible to others, particularly when walking or running in low-light conditions. This can help to reduce the risk of accidents or collisions with vehicles or other pedestrians.
Ultra Bright and Longer Vision
Lights on your shoes can provide illumination as you walk or run, making it easier to see your surroundings and navigate in low-light conditions.
3 Modes of Light
Just press on the head of the lights to turn on/off and switch three different modes. Continuous light mode – Fast flashing mode – slow flashing mode.
Waterproof IPX5 Rated
The IPX5 Rated waterproof technology level can easily deal with rainstorm weather and the dew of wild camping. so you don't need to worry about extreme weather
Lightweight and Strong
High-quality aluminum alloy, light and strong, Weight 22g, Easy to attach to shoes, you can't feel it on your shoe.
Usage Instructions
1. Unscrew the head of the light and remove the insulating pad between the two batteries
2. Then place the battery according to the positive and negative directions of the battery when it is disassembled, with the side with the text facing outward
3. Tighten the light to avoid poor contact, and then press the head of the light, that is the switch of this light
4. If the battery runs out, just replace the battery of the CR2032
We have recently gone viral on social media and our stock is very limited. We highly recommend you place your order now while we still have stock
Size: 28 * 33 * 39MM
Battery: rechargeable lithium polymer batteries (rechargeable models); CR2032 button electronic * 2 (battery models)
Material: ABS plastic
Gear: normally bright – fast flash – slow flash
Brightness: about 10 lumens
Weight: about 16G
Waterproof: waterproof for daily life
Specifications:
【Waterproof and durable】
– The shell is made of aluminum croc accessories with electroplating treatment, which is drop resistant, shock resistant and waterproof. Heat-resistant, rust-proof, lightweight, portable, whether it is sunny, rainy, hot or snowy days, can be used normally.
【Multipurpose design】
– Multipurpose design, suitable for walking, biking, camping, fishing in the dark at the same time is also very suitable for children, no longer have to worry about falling in the dark. Can be used as children's camping equipment and hiking accessories
【Lightweight to wear】
– Custom made for your clogs, wear comfortable and lightweight accessories, each light weighs only 22 grams. Whether you're biking or running, it will stay stable without you even noticing.
【Three modes】
-light up croc charms, just press the clear light head and choose your favorite mode. Constant light mode, slow flash mode and continuous glitter mode are all integrated into the device.
【Rechargeable lithium battery, ultra-long life】
Traveling power without burden large capacity, long life, fast charging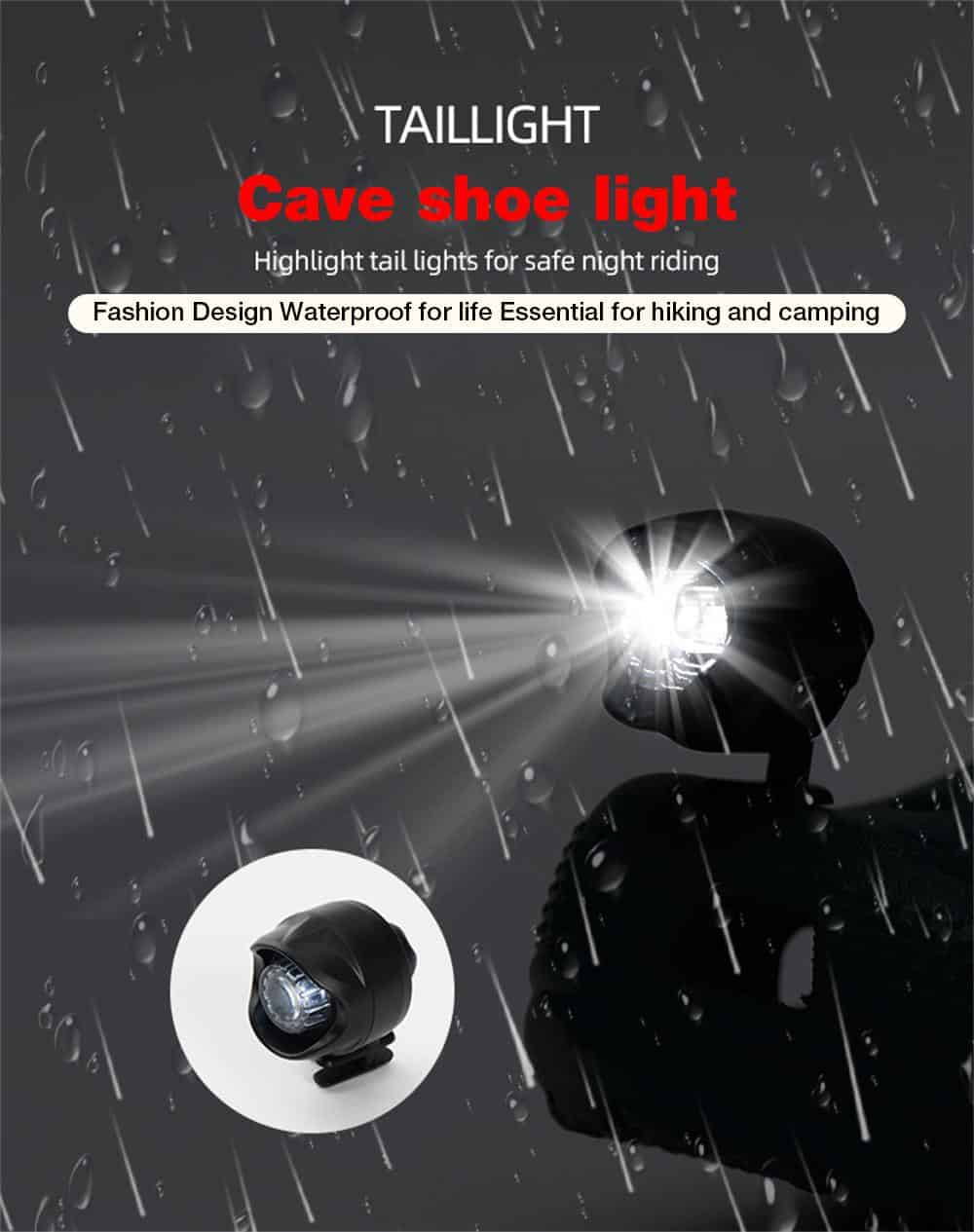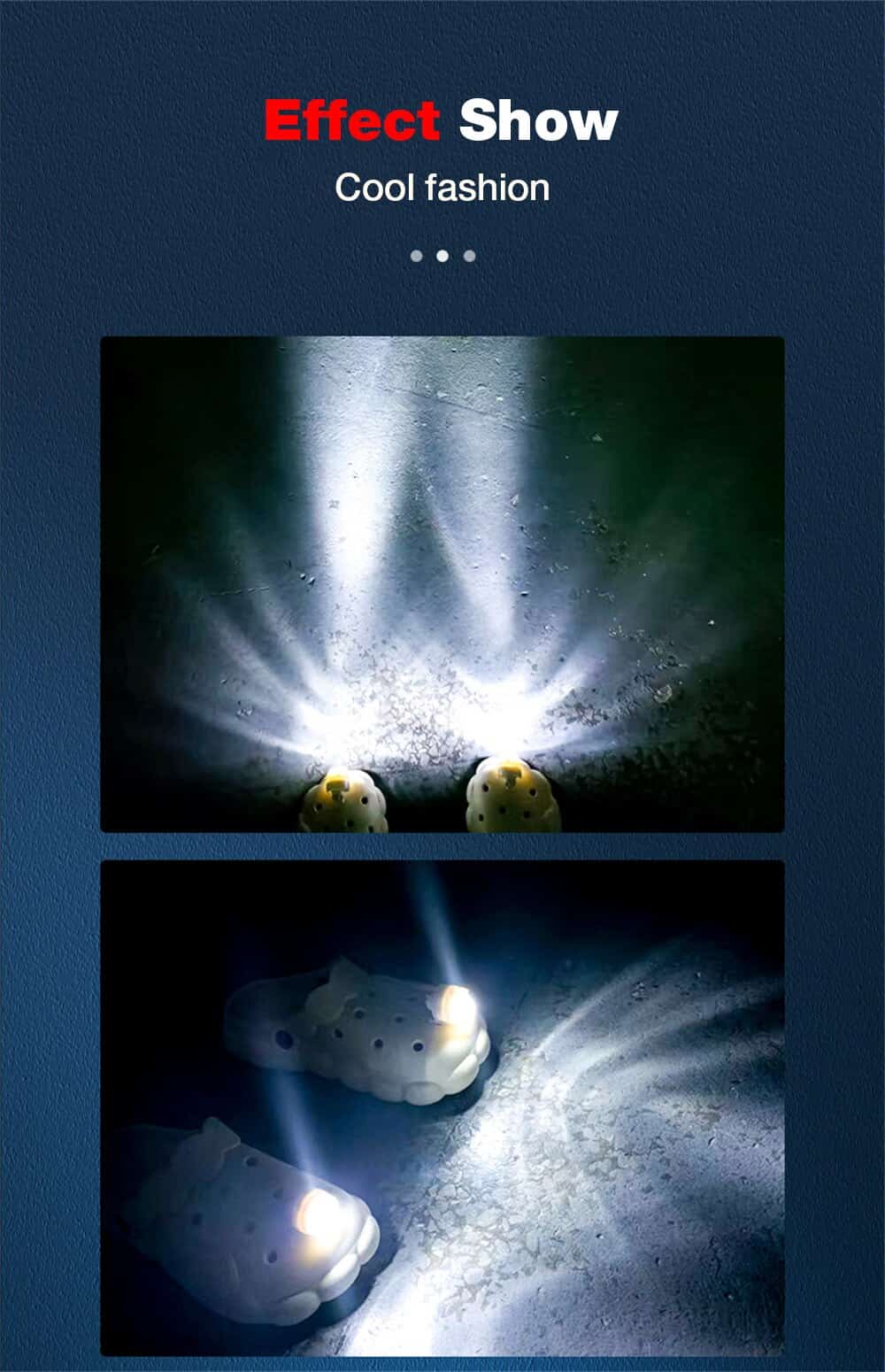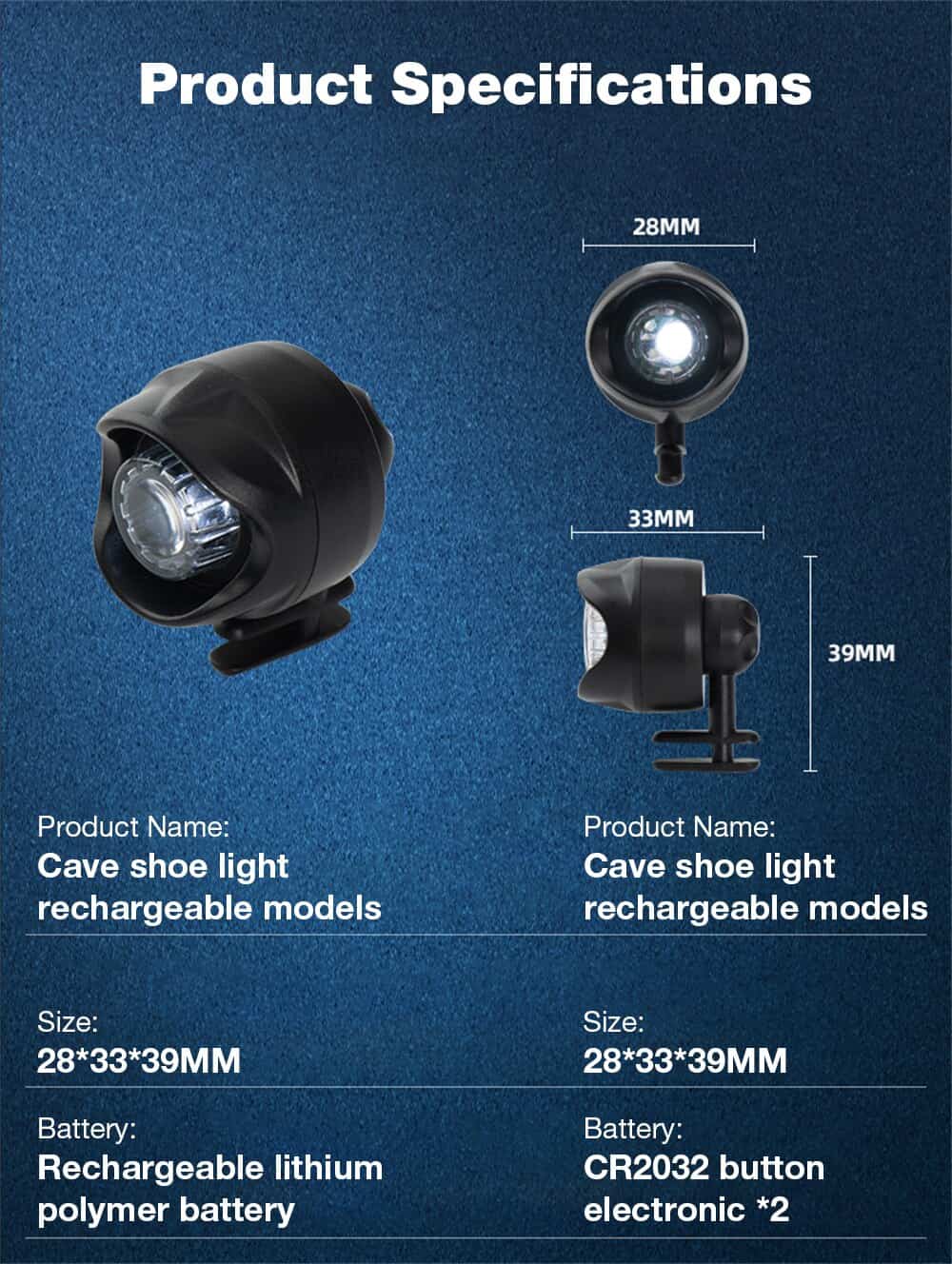 Crocs Headlights