Sun And Moon Smart Couples Bracelets
REMIND YOUR BFF SHE'S THE ONE EVEN FROM MILES AWAY:
Whether you are miles apart or side by side, touch the bracelet, the other bracelet will light up allowing then to know you are thinking of him/her.
Inspired from "I love you to the moon and back". After Wearing it on the wrist, I promise no matter where we go, no matter what we do, I'll always be there for you, and everything will be OK!
My heart is, and always will be yours.- Jane Austen (Engraved on the backside),You can always remind your friends that they are always in your mind.
Notification: Our Always bracelets can only light up,
More Functions
1.Send a love code
Send miss or animated stickers to your partner, your partner's jewelry will receive the message and flash the personalized color.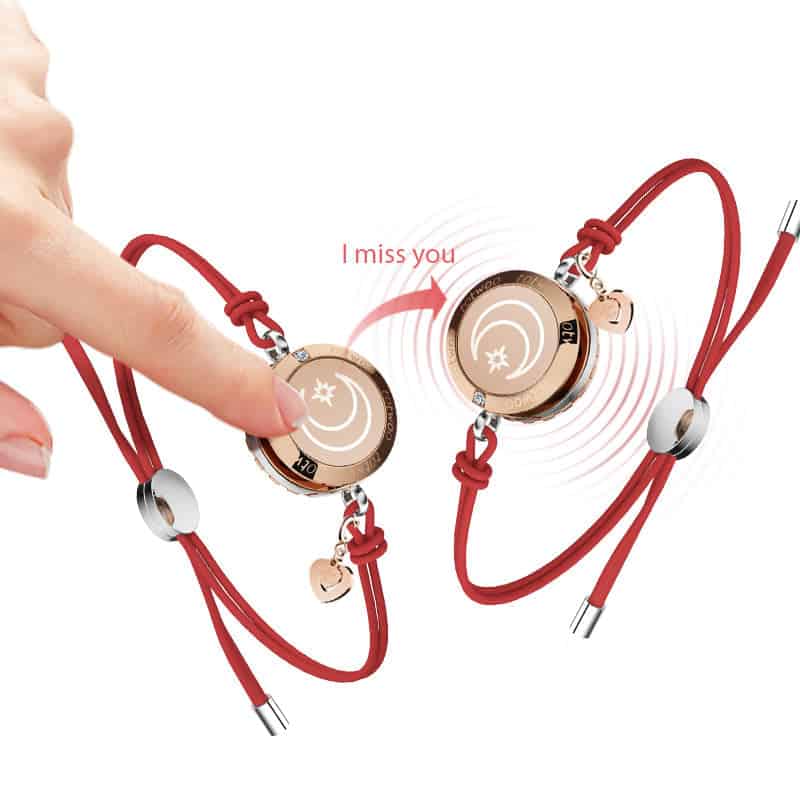 2. Private Love Space
Every interactive flash between two will be automatically recorded and ranked in totwoo. Also, you can create special day love reminders and the towoo jewelry will light up the customized color on that day.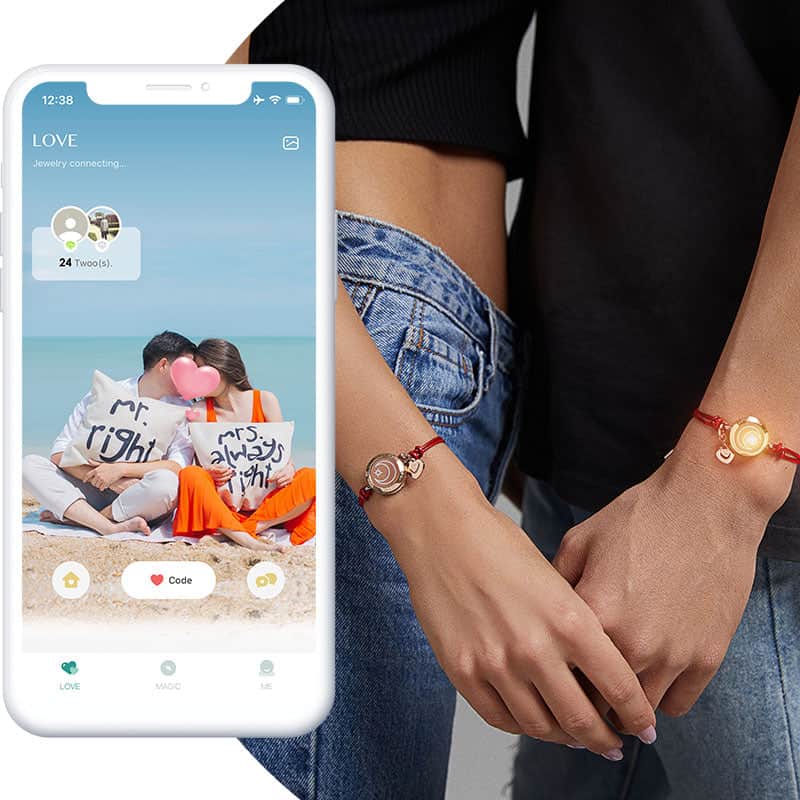 3. Create Surprise Message
Store sweet picture, video, audio, and text in the jewelry to share it to your partner, your partner can touch the jewelry to see the precious memory.
4. Call Reminder
You can add add up to 3 important contacts in App. Each time you get a call from them, your totwoo jewelry will flash.
5. DIY it with different types of bracelet or turn it into necklace
This bracelet can also be used as a necklace, check more choices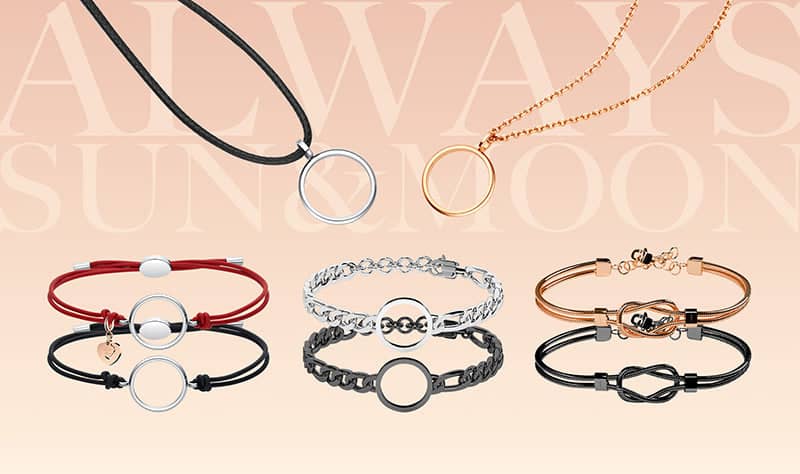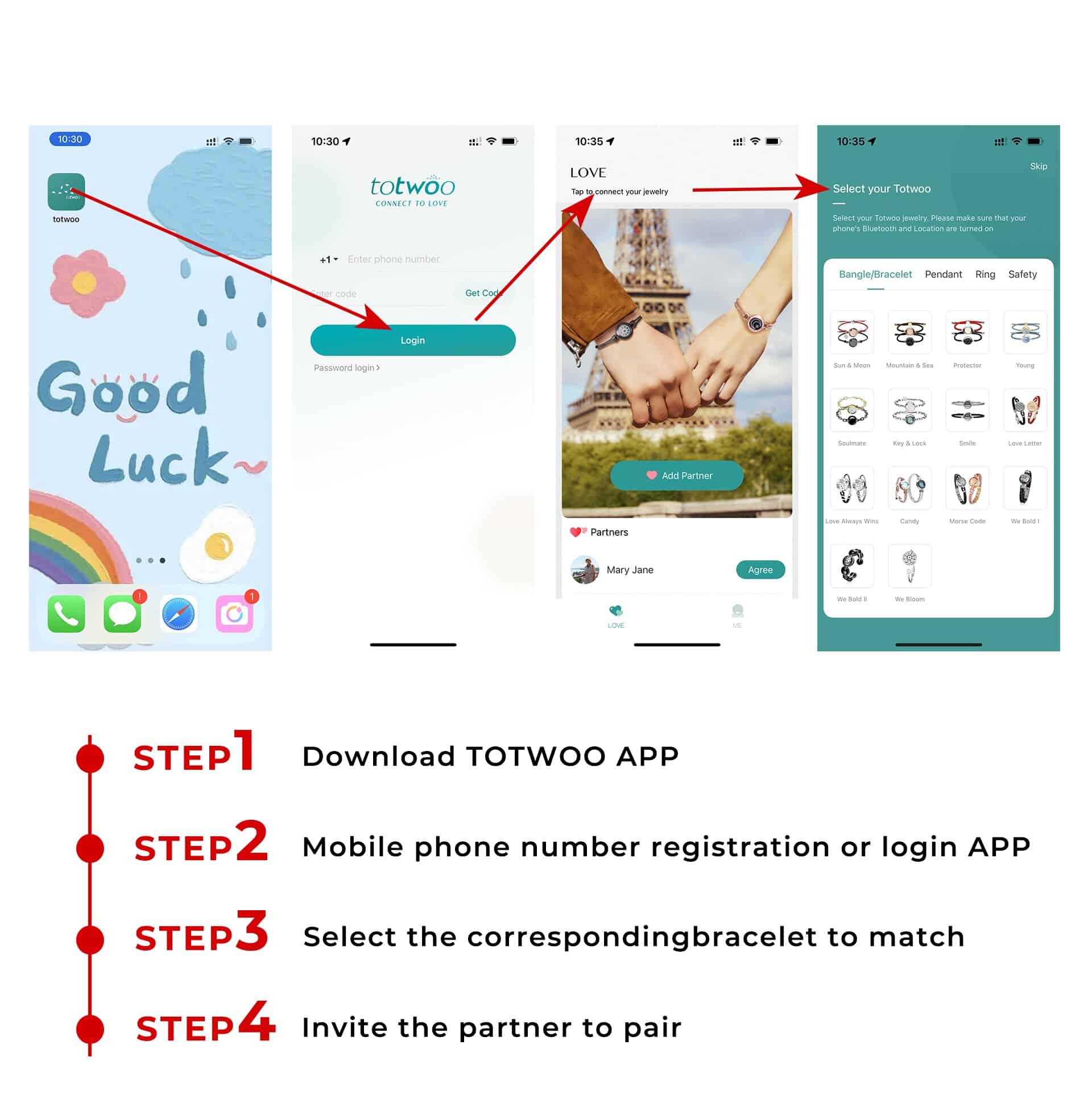 Sun And Moon Smart Couples Bracelets